We will be closed from August 2 until August 19. Please call or email us when we return.
Please do not leave a message while we are gone as this will clog up our
email and voice mail and we will not get your message.
Sorry for the inconvenience. Thanks!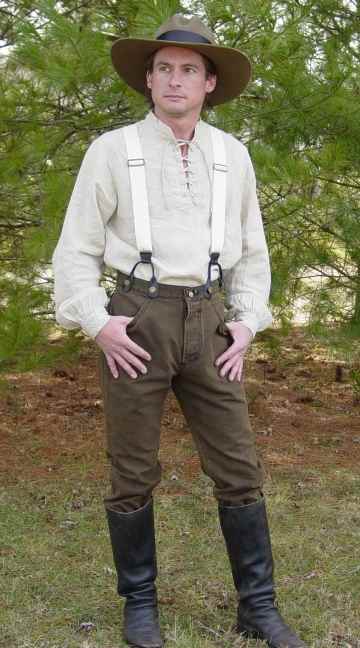 SPECIAL OFFER
Pants, Lace-up Front Shirt, Suspenders, and Socks
$69.00 plus $11.00 shipping
Limited time! BUY NOW!